Well, I think I have gotten out of my Winter blue's slump, at least I hope! I have a bunch to do today, and hope that you all have a fab day! Cheers!
Ok, I had really low entries for my giveaway, so I am going to leave it open Sunday at midnight.
Be sure you enter to win.
Details of Giveaway
here: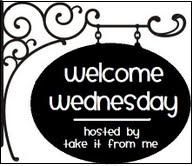 Be sure to leave me a comment, and add your blog badge
here.